Top 5 Benefits of Residential Awnings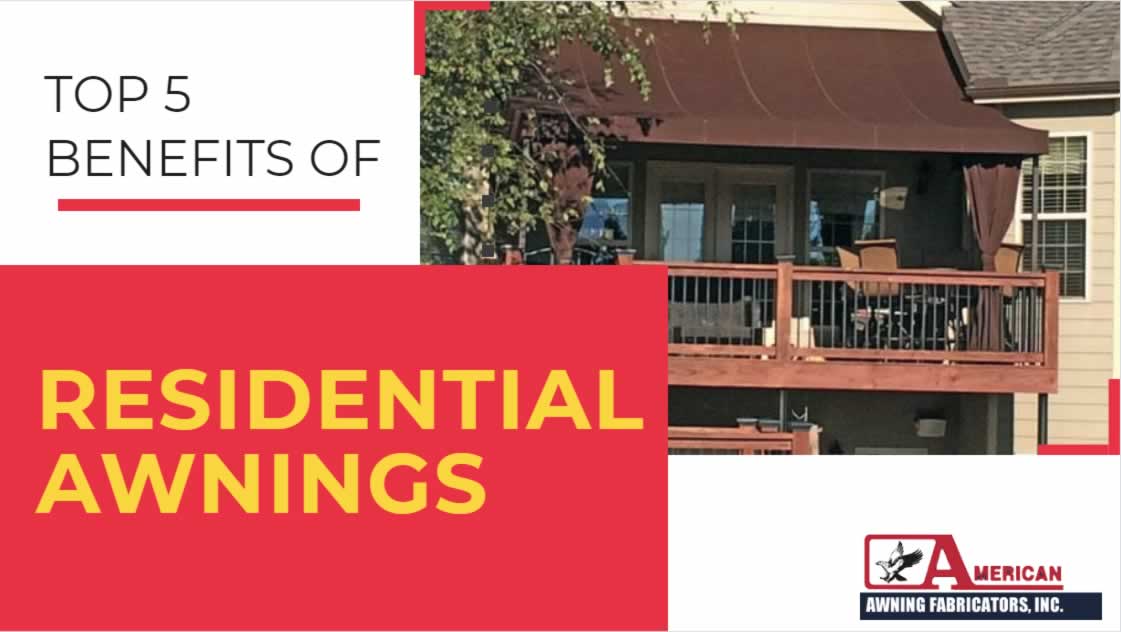 If you are thinking about changing the outdoor look of your home, then awnings can be a good option, as they are widely used for both residential and commercial purposes. Residential awnings can be used to prevent your home from different types of elements and harsh weather conditions. Residential awnings also help in enhancing the overall look of your home.
Adding residential awnings to your home can be a good option if you want to protect yourself from the Georgia summer. It is also inexpensive, so you do not have to shell out much money to buy an AC or so. It can block the direct sunlight and do not let the sun increase the temperature inside. In this article, you will read about the most important benefits of residential awnings.
#1 Awning – Get Maximum Comfort
 You and your family get maximum comfort if you install awnings at your home's windows. Who wants to face direct sunlight on a regular basis? So, to overcome this barrier, one can install awnings to cover the windows. When you sleep after having lunch in the afternoon, you will not get heat and warm winds instead these awnings can maintain the room temperature. You can save a lot of money on your energy bills if you install the residential awnings. You also would not like to buy an air conditioner, if you are getting less direct sunlight.
#2 Full Privacy Awning
One cannot avoid the privacy of their homes while considering adding a new awning. Residential awnings can protect your surroundings from intruders who keep an eye on your home and belongings. No one will able to see directly anything into your bedrooms and living areas. You can even install these awnings to your outdoor entertainment areas and can keep passers-by away from your talks.
#3 Awning – Best Outdoor Entertainment
 If you are a teenager or you have kids in the home who like to host parties every month in the garden area, then you need to install these awnings over the patio so that you can enjoy your late-night dinner parties and barbecues sessions. You will get a comfortable experience and your guests will be happy to see that your place is fully covered with awnings. You will be protected from sudden quick rain shower which can ruin your party and make it the worst nightmare for you. If there are long trees in your garden, then you can even get awnings and place on the overhanging tree so that your place will not get dirty, you will get a cleaner patio, and you can enjoy with your family and friends.
#4 Increase your Living Space
These awnings give you more space and a comfortable experience. You can install them on a patio or deck, as you want.
#5 Saving on Energy Bills
Residential awnings cannot only give an aesthetic look to your home, but it also saves your energy bills and protect your outdoor furniture. One can notice the effect of residential awnings in a short period when your room will start staying cooler than before because normally sunlight and heat is coming from glass and doors so when you have pre-installed awnings, it can largely save the energy bills because AC will take less energy to maintain the temperature.
Awnings can be a great option if you want to transform your home into a more protected one. If you are considering buying awnings for your home, then you should get the best quality residential awnings from us here at American Awning Fabricators.
Article from: https://lifeofcreed.com/5-benefits-residential-awnings/